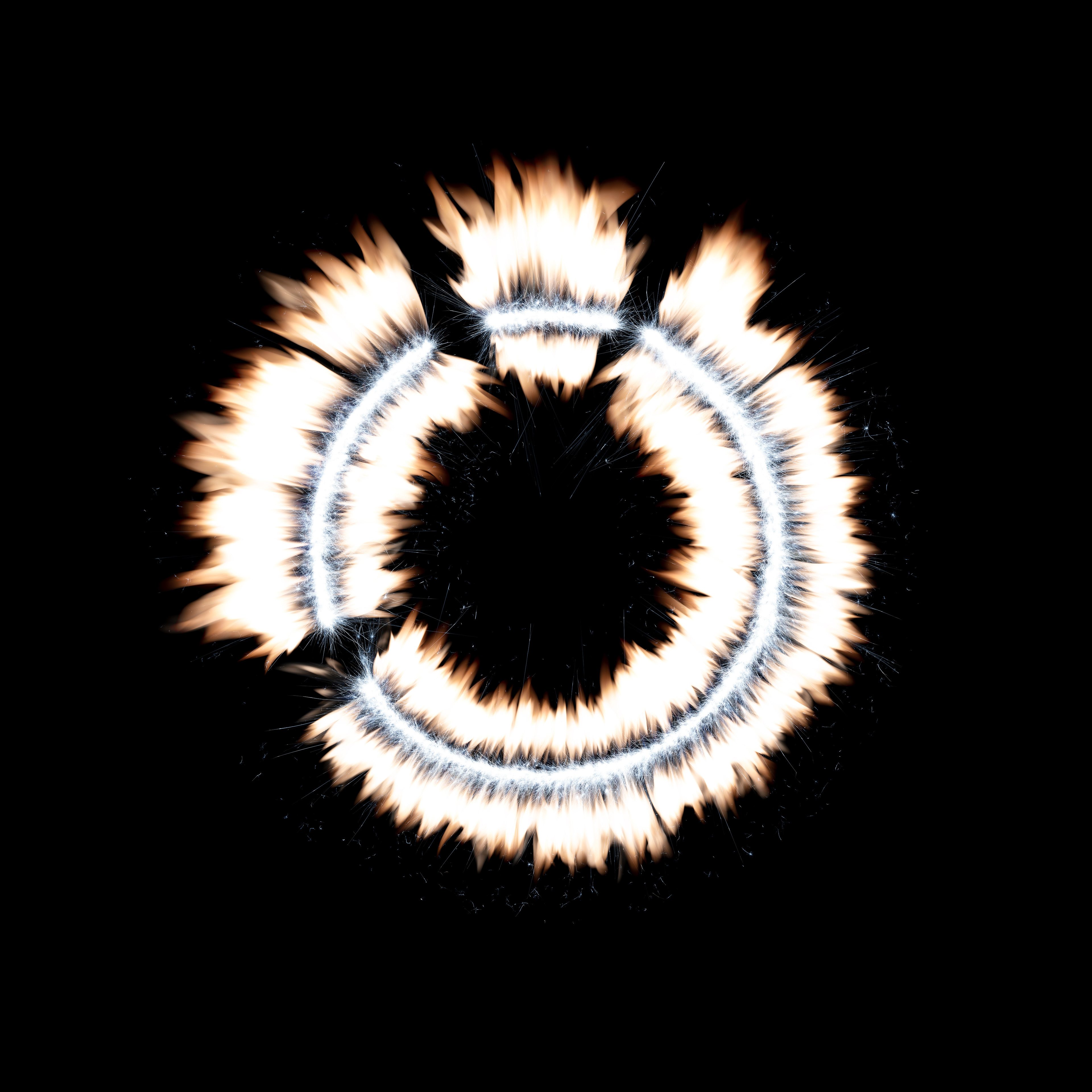 There's a primal fascination with fire that most of us share in some sense. There's something beautiful and peaceful about the organic dance of a flame. 
This piece is part of a larger study of the elements. 
I wanted to make very large prints that are somehow detailed and intricate, yet at the same time simple, instinctual and primitive.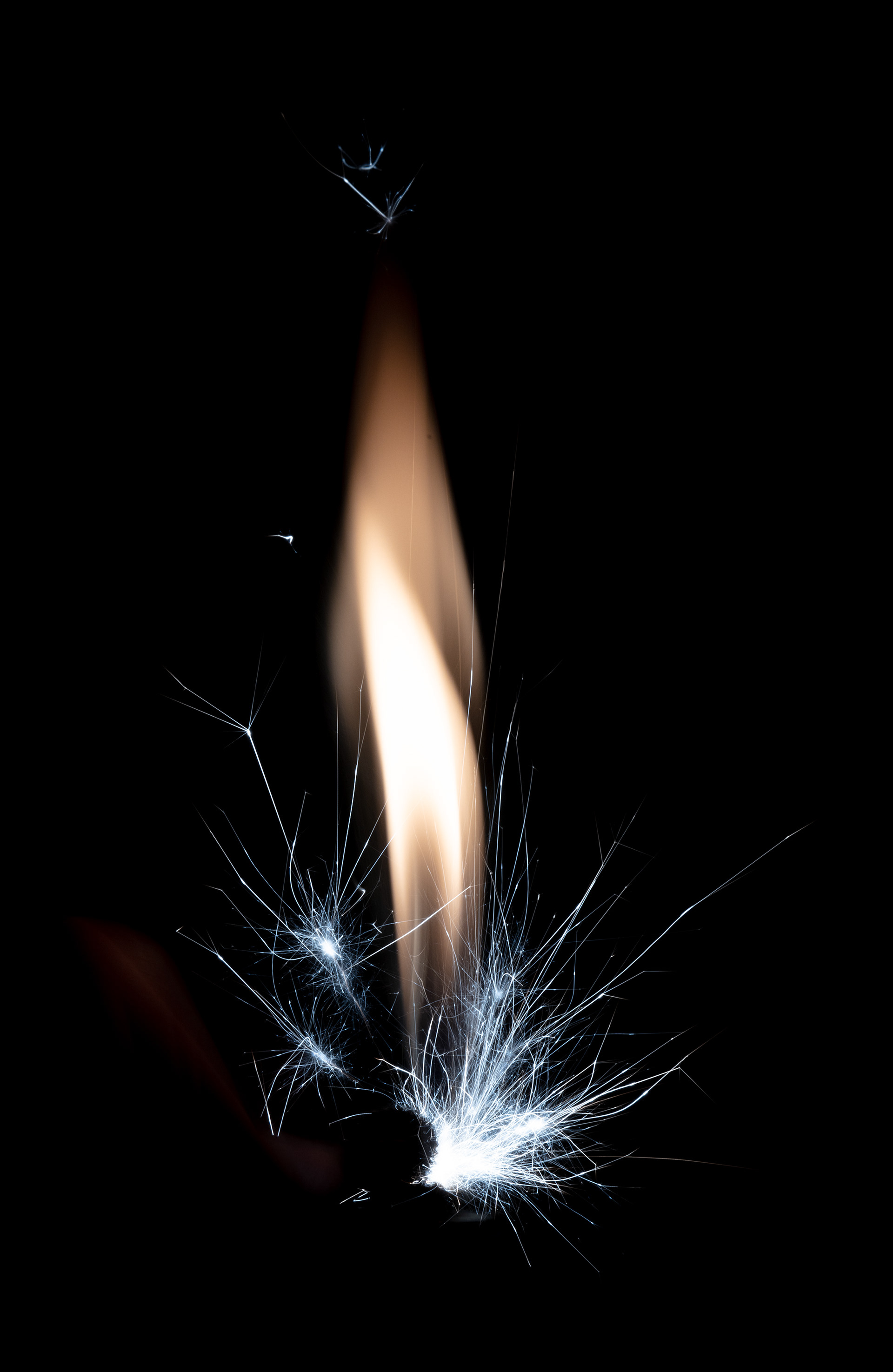 This image was created by combining 360 individual flames/sparks.
Print size at 240 DPI: 3.3x3.3m = 11x11ft